Arrangementer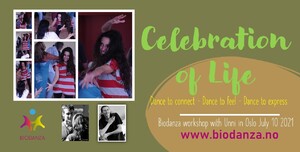 10. juli 2021
Bogstadveien 49, 0336 Oslo
Celebration of Life & the Path of your true Self "I want to dance. I want to feel. I want to enjoy. I want to connect. I want to be. I want to belong. I want to listen. I want to surender. I want to live my true expression." After 8 months we can finally come together to celebrate life! Our dance is the cat ...
Billetter
Dagskurs 10. juli biodanza: 1.200 kr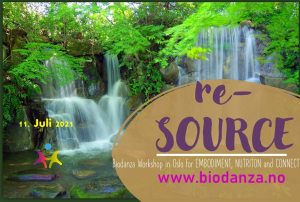 11. juli 2021
Bogstadveien 49, 0336 Oslo
Warmly welcome to dance, to feel, to write, to embody a deeper connection with Life reSOURCE Biodanza workshop with Unni in Oslo - The poetry of your inner voice Biodanza and poetry This time the focus will be on embodiment, nutrition, awakening and to discover our poetic expression. - Embodiment to come home and ...
Billetter
Dagskurs 11. Juli biodanza: 1.200 kr